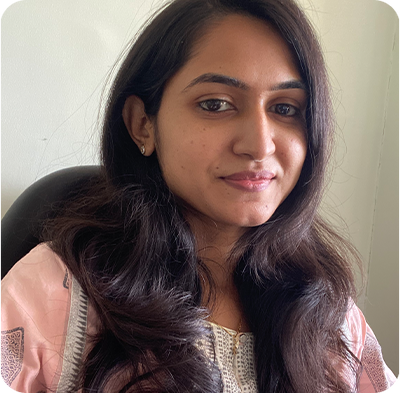 Dr Mitali
(Inclusive of all taxes)
Consultant Gynaecologist, Obstetrician & Infertility Specialist, Holistic health practitioner 

M.B.B.S/M.S OBGYN
Fellowship in laparoscopy and advanced ultrasound
Clinical experience: 8+ years
 Dr Mitali is a registered Obstetrician, Gynaecologist, Infertility specialist and holistic health practitioner.
She completed MBBS and post graduation (M.S OBGYN) from the prestigious Smt NHL Municipal medical college, Ahmedabad. Following which she completed her fellowships in laparoscopy and Advanced Ultrasound.
Conducted 3000+ safe child birth including vaginal and C section. She has been helping Women achieve their greatest health since 8 years and counting.

She has proudly contributed to the Best Government Hospitals of Ahmedabad, and capital of Gujarat Gandhinagar, including V.S General Hospital, S.C.L General Hospital and Civil Hospital of Gandhinagar.
Dr Mitali is passionate towards simplifying Periods,Hormones, Reproductive and Sexual health for women. Her humbleness, empathetic and nonjudgmental approach towards women's health including sexual health has been lauded by many.