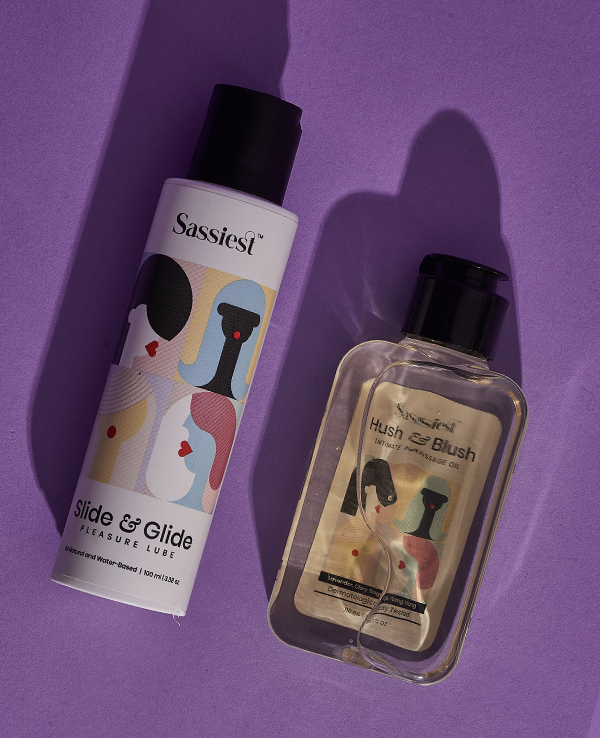 Sassiest Pleasure Combo - FREE!
(Inclusive of all taxes)
This pleasure combo of Slide & Glide Pleasure Lube and Hush & Blush Intimate Massage Oil is for you to try and feel good down there and with oil everywhere. 
Make sure you get these amazing products, as this is open for only for this week. Here we will charge only shipping fee of Rs 199/- and rest products worth Rs 1798/- is FREE! ;)

Note: Only one set will be counted.