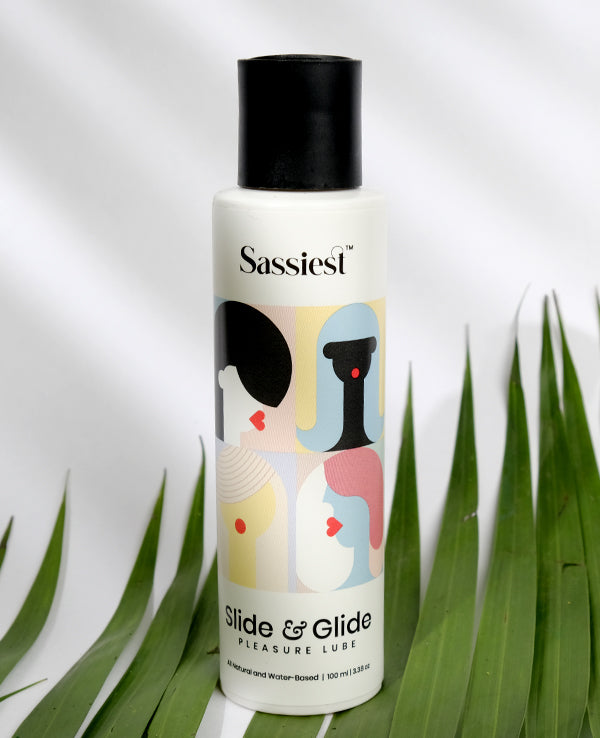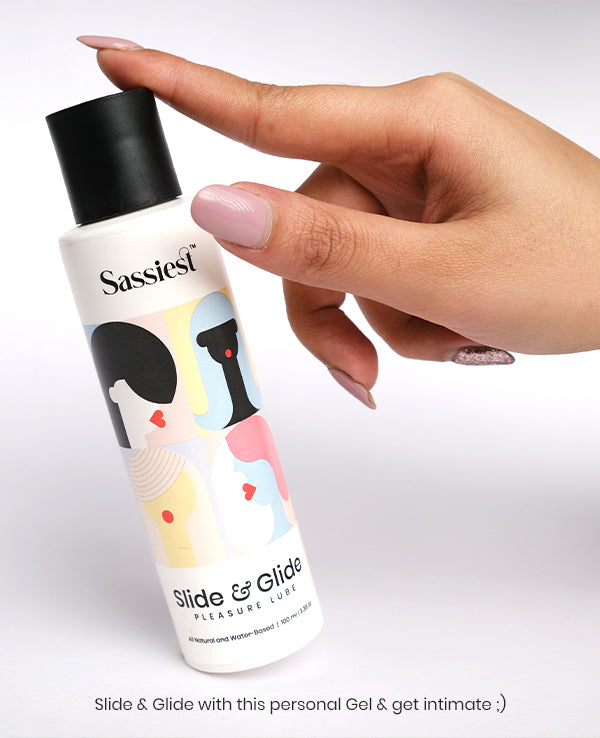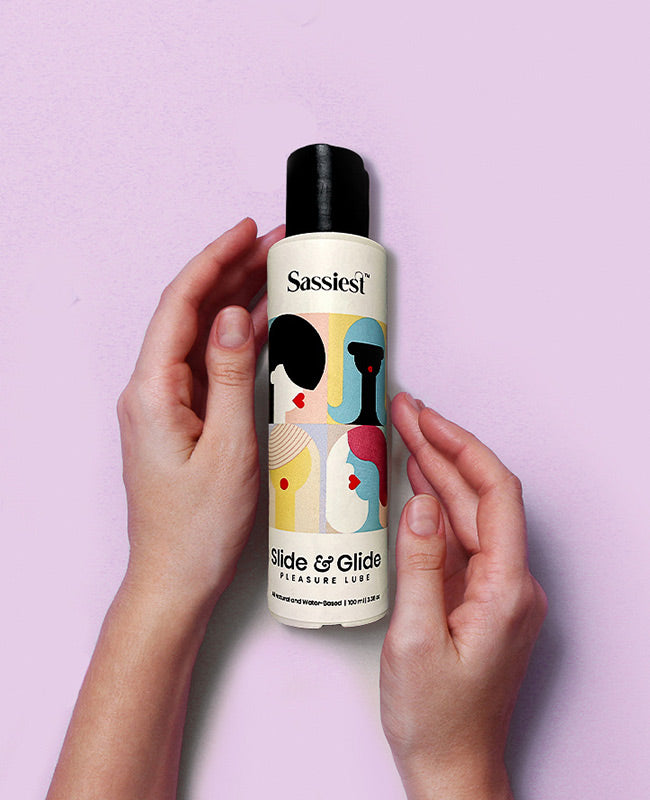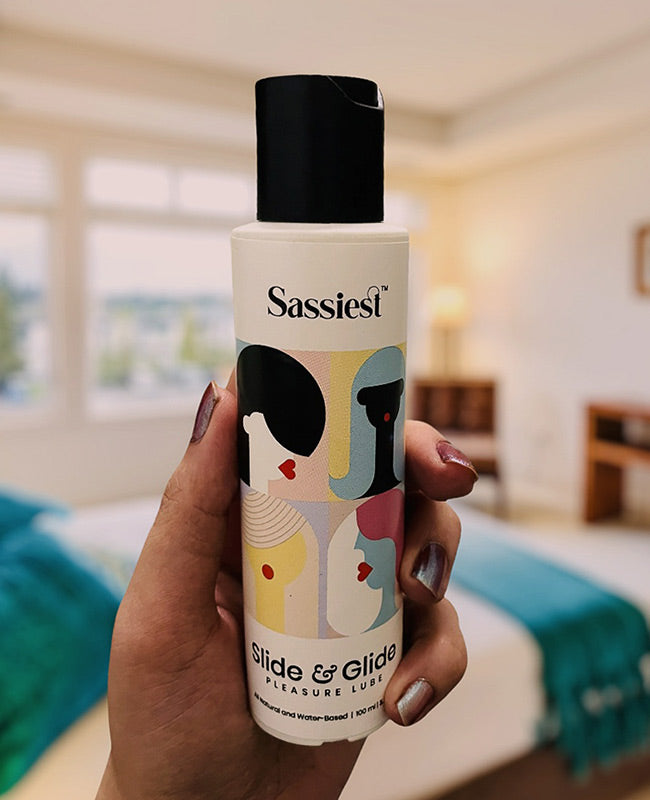 Slide & Glide Lube - All Natural 100 ML
(Inclusive of all taxes)
Experience unhindered pleasure in the bedroom with our water-based lube, dermatologically tested, crafted from 100% natural ingredients and infused with aloe extracts for safe and effortless gliding and sliding. Don't let anything stop you from having fun. 
Discreet Delivery
Sassiest Slide & Glide Pleasure Lube can be used with confidence, knowing that it is gentle on your skin; as its all natural formula helps maintain intimate pH and is free from harmful artificial chemicals. It's also fertility friendly so can be safely used to manage dryness caused during infertility treatment.
Aloe Vera It is a natural solution that can enhance your body's own vaginal lubrication and provide a barrier against yeast infections.
Purified WaterThe classic H2O that your body craves and needs to function at its best.
Flax Seeds ExtractWith its natural anti-inflammatory properties, flaxseed extract helps to reduce skin inflammation and promote a smoother, softer skin.
Rose Seeds ExtractRose seed extract is a gentle yet powerful ingredient that can help to maintain your skin's natural moisture levels, leaving your skin feeling soft and supple.
Lemon ExtractLemon extract is a natural ingredient that can help to maintain the pH levels of your skin, which can be key in preventing infections.
Chamomile ExtractChamomile extract helps to soothe and calm irritated skin, making it a great choice for keeping genital inflammation at bay.
Grape Seed ExtractGrape seed extract helps to inhibit the growth of infectious agents and promote healing of wounds.
Lactic AcidLactic acid helps to promote a healthy and balanced intimate area by reducing dryness and maintaining optimal pH levels.
Have Questions? Get
Answers.
No question goes unanswered.