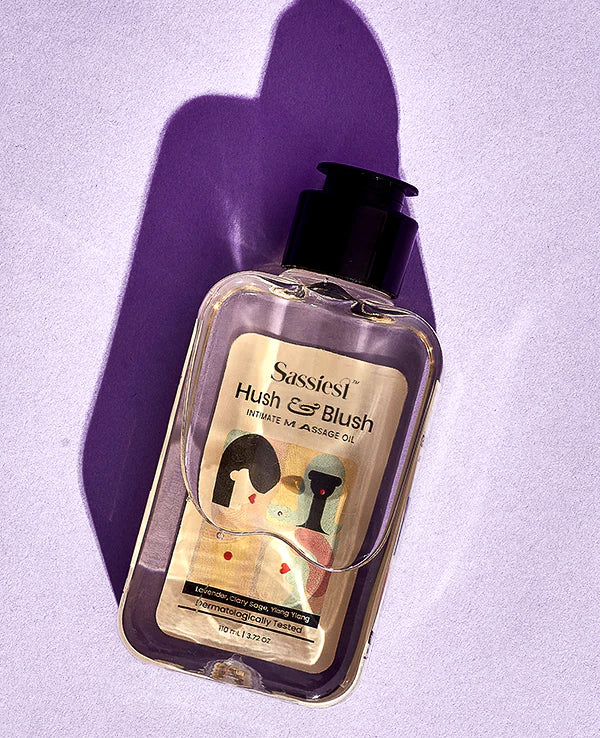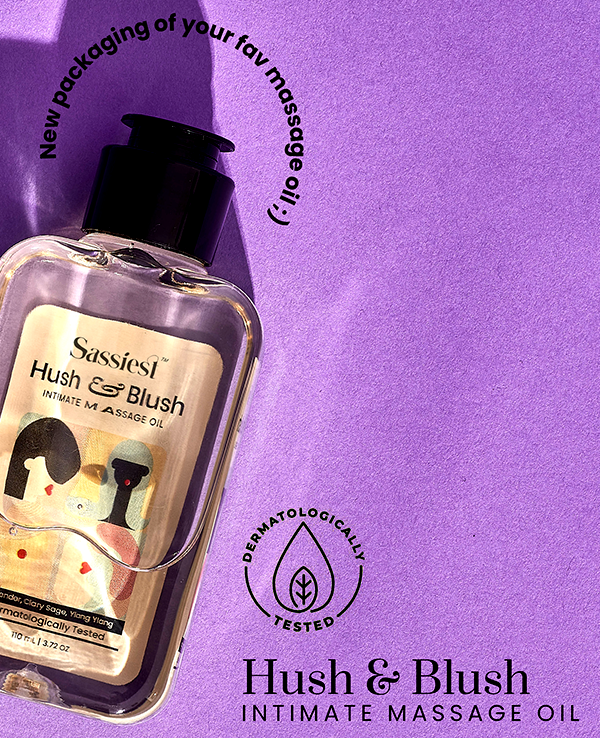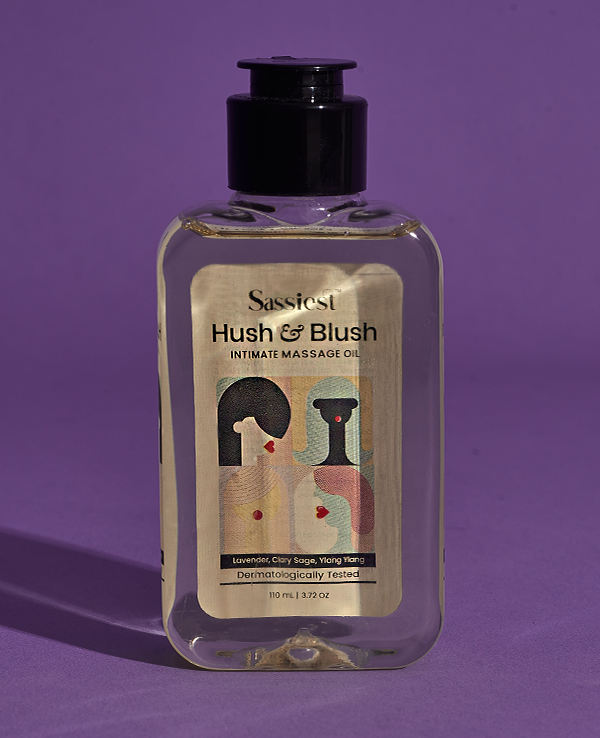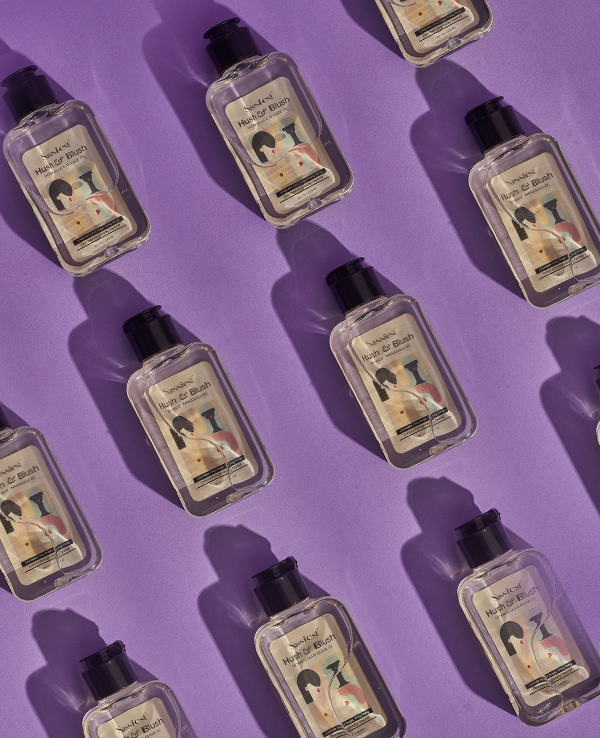 Hush&Blush Massage Oil
Hush & blush is a 2-in-1 all-natural massage oil (110 ML), made to work the magic of aromatherapy to get you in the right mood and boost your libido. Massage Oil for a solo session to de-stress or  spice up your foreplay with a partner. This also helps reduce post shave/wax redness. Love your body a bit more by keeping your skin smooth and shiny down there & everywhere.

Discreet Delivery 

Enhance Pleasure and Desire
De-stress with Aromatherapy
Experience Intimate Massage
Sassiest Hush & Blush Massage Oil is not just about physical relaxation, but also mental rejuvenation! This oil can be used by anyone and anywhere on your body, just not internally.
Jojoba Oil
Lavender Oil
Clarysage Oil
Ylang Ylang Oil
Grapeseed Oil
Sandalwood Oil
Have Questions? Get Answers.
No question goes unanswered.